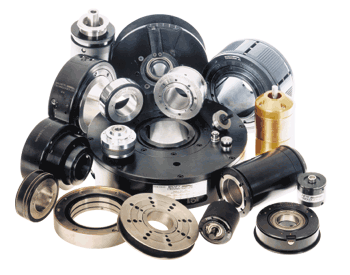 Features & Benefits of Eddy Current Clutches
Torque is proportionate to RPM.
Accurate tension in ounces or grams
No Electricity, No slip rings
No break-away torque
No wearing parts
Dimensionally our standard Eddy Current Clutches are the same as our MTL units shown in Our Products. The only difference is that the rotor is made of a special Eddy Current material instead of a hysteresis material.
How Eddy Current Clutches Work
Eddy Current clutches give torque as a function of RPM. The faster you turn the rotor, the more torque. This means by increasing or decreasing the RPM, you can get infinite torque adjustment. Typically you would run eddy current clutches between 10 and 300 RPM. Call the Factory for additional information including TORQUE GAIN FACTOR for specific models.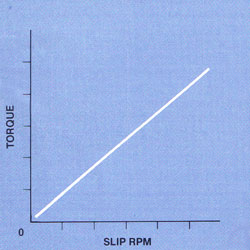 At Magnetic Technologies Ltd. we have been building eddy current clutches since 1984. We are constantly fine-tuning and improving our designs. In addition to the standard Eddy Current Clutches shown, we have hundreds of custom designed units in use. We have Eddy Current Clutches running on every continent. Because of our maintenance and retro-fit programs, we have a chance to see how our units perform over time. Most of our Eddy Current Clutches are still in use after 15+ years of continuous service!
Custom Sizes Available. If you need something special, call us and tell us about your needs and specifications.
Required Information
1.) Dimensional Data – Width, outside diameter, , inside diameter, (key or keyway requirements) and preferred clutch material.
2.) Torque Requirements – Starting and ending of tension, line speed, material width
3.) Retention System (if required) – Type of core or hub you want to mount to our clutch.
What is your current retention system?
4.) Application / Machine information – Can you send a sketch of the application?